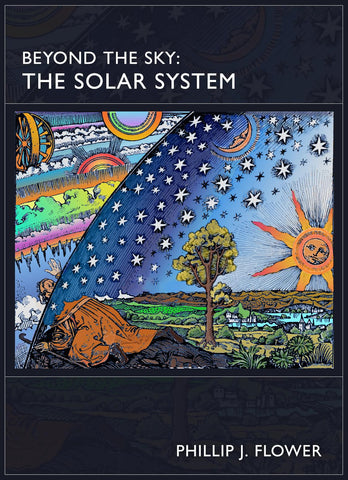 - Beyond the Sky: The Solar System - Purchase for Individual Use (NOT FOR A COURSE)
Important: If you are a student interested in purchasing a copy of this book for your class, you should search for your school, course name, or professor. Each instructor has a unique book created for their course, which you will not be added to if you purchase this version of the text. Digital textbooks on the Trunity eLearning platform also include interactive quizzes and other material for your class, so it is very important that you purchase the correct course.
If you are a student, please click here to find your course.
If you are an educator planning on adopting this book for your class, please click here to request an examination copy.
---

Overview
Humans are naturally curious and are attracted to the beauty of the heavens. Walk outside on a clear, dark night and fill your eyes with the splendors of the night sky. We want to know what those lights in the sky are. Amateurs peer toward these tiny pinpoints of light with an impressive array of binoculars and telescopes and sense the wonder of the universe. Professional astronomers observe with large telescopes at major observatories to obtain unprecedented views of the sky, yet they take great pleasure in using small scopes to view or to photograph a planet, a star cluster, or a galaxy. Amateur and professional astronomers share an enthusiasm for the beauty of the celestial universe.
This book describes the objects and concepts that belong to the realm of astronomy. The emphasis of this book is on the logical development of ideas and discoveries within the framework of the scientific method. I have kept the terminology of astronomy intact, opting to help the reader develop the appropriate vocabulary needed to understand the descriptions of the observations, models, and theories required to comprehend the subject. I address difficult topics directly, rather than oversimplified as is often done in popularizations for the public and even in some textbooks. This book will not read like a novel; it is not meant to. It will challenge the reader, not with detail after detail, but by carefully describing both easy and difficult concepts and observations.
Key Features:
MathTools: accessible primer to help students with math proficiency 
Practice problem sets with answers
Appendices with supplementary data and information
Chapter learning objectives, review questions, and key points
Web-based, device agnostic
Student personalization: highlighting, annotation, bookmarks
Customization by instructors
Online glossary integrated into text
Powerpoint for each chapter
---
Table of Contents
Chapter 1: Astronomy, Clocks,and Calendars
Chapter 2: Circles and Shadows
Chapter 3: The Birth of Science
Chapter 4: The Scientific Approach
Chapter 5: Scientific Laws and Theories
Chapter 6: The Astronomical Observatory
Chapter 7: Earth: Our PlanetaryReference
Chapter 8: The Moon and Mercury
Chapter 9: Venus and Mars
Chapter 10: Rocks Between Planets
Chapter 11: Jupiter and Saturn
Chapter 12: Giants and Dwarfs
Chapter 13: Ice Beyond Planets
Chapter 14: Origin of Solar Systems
---
 
About the Author
Phillip J. Flower is an Associate Professor of Physics and Astronomy at Clemson University. He received his Ph.D. in Astronomy from the University of Washington in 1976 studying Magellanic Cloud star clusters under Dr. Paul Hodge and the evolution of stars under Dr. Bohdan Paczinski at the Polish Academy of Sciences. His research involved observation at the Cerro Tololo Inter-American Observatory in Chile and an 18-month sabbatical at the Polish Academy of Science in Warsaw Poland.